Sorry for not posting a few week. some problem comes up, including midterm test, unfinished work, etc.>.<
anyway.....
As I promised before, I will introduce you to touhou.
Touhou is a series of shooting game made by Team Shanghai Alice, with ZUN doing it's programming,music, and graphic(basically everything). As of now, there is 14 official game released, numbering from 1 to 11, with extra of 7.5 , 9.5 , and 10.5.Touhou series is widely known for it's gaming difficulties and doujins. for doujin, It's mainly consist of Doujin Music and Manga. For music, it have total of at least 900 albums. And for manga, well...so many of it and I don't even count all of that(both SFW and NSFW). There are also several Touhou doujin games, which also had insane difficulty.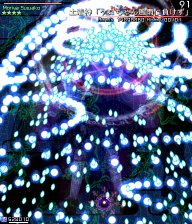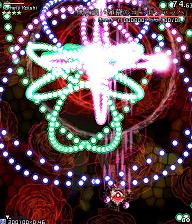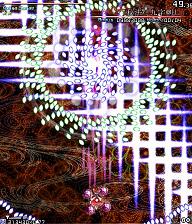 A few example of Touhou game

Fans of this game are so many that it even have it's own convention called Reitaisai. They also have many Fans in comiket. For the last comiket (C74), it's recorded that almost half of the stands available there is touhou related stands.
Not much to say here.... see
Touhou wiki
if you're interested, they has almost everything covered.
Related link
Touhou Imageboard
Touhou wiki
Touhou Manga Gallery